Poster Session by DTP Students
DTP students presented their research at a poster sessions on February 10, 2011.
12.02.2011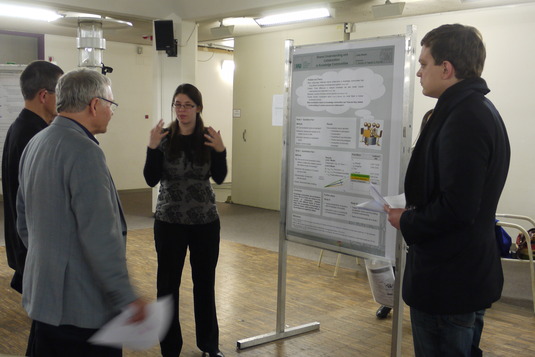 There were 18 students of the Doctoral Training Program, who presented their posters to doctoral students, university professors and international scientists. The jury consisted of 3 Principal Investigators of the Munich Center of the Learning Sciences (Prof. Dr. Helmut Küchenhoff, Prof. Dr. Matthias Ziegler and Prof. Dr. Josef Zihl) and 2 external scientists (Prof. Dr. Heinz Mandl, Prof. Dr. Ingo Kollar, LMU). The best poster was awarded. The prize went to Jin Mu. Congratulations!
To view pictures of the event, please click here: pictures